The Three Towns Alliance priorities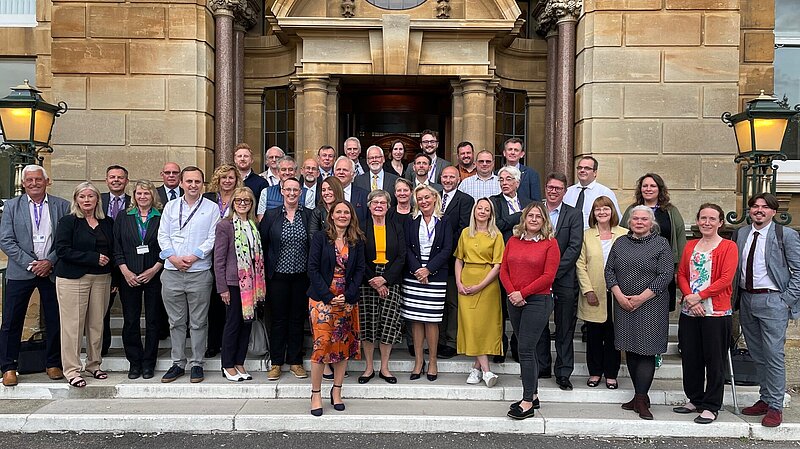 Putting People First
Introducing a Residents' Card which provides benefits to people who live in BCP. Within it, we will consider the reintroduction of the Access to Leisure scheme and learning benefits, extending the staff benefits scheme for residents and offering meaningful rewards for volunteering.
A full governance review for Community, Parish and Town councils. We will also be pushing for a governance review to decide how the council can be effectively led; be this a cabinet, community or hybrid model. We commit to holding regular 'community conversations' and listen to residents.
Improve public involvement in council meetings. In addition to this we want to encourage neighbourhood meetings with consideration of devolved budgets and review how CIL (Community Infrastructure Levy) is apportioned and spent.
Ensure we have an open and transparent council by restoring the Overview and Scrutiny board to ensure we are fully accountable for all our decisions and ensure decisions made by the cabinet are done in public.
Get a grip on utilities, builders and other contractors to ensure better planning, management, regulation, scheduling and communication on works to avoid as best we can the chaos of recent months, and ensure enforcement on overrun. Ensure developers fund full repairs where public services are damaged such as kerb deliveries damaging pavements.
Procurement reform to promote local & sustainable businesses.
Ensure the planning system has an 'infrastructure first' approach. This will include use of local plans and supplementary planning documents.
Transform the customer experience at BCP by ensuring phones are answered and that the website is easy to navigate and ensuring mobile reporting works well with smartphones, smartchat and integrated third party reporting. Creating 'Help Hubs' in our communities.
Review policy to maximise the potential from second homes and empty homes. We will consider implications of AIRBNBs and other informal letting. This will be done by promoting permanent residences and opportunities for young working people.
Improve access to sport, leisure and culture for local residents by progressing sports strategies to support a variety of sports and leisure for wellbeing at all ages (including hosting competitions).
Reintroduce the Transport Advisory Group (TAG) and speed up decisions for minor road issues (such as yellow lines and disabled spaces). We will also publish a matrix and annually review the list of schemes.
Strengthen support for voluntary groups in their communities.
Continue to work in partnership with the aim of expanding the Cultural Experience.
Defending Local Services
Have a more effective involvement in health & wellbeing and integrated care by introducing health partnerships that have wellbeing and Public Health benefits and lobbying Government for Health and Social Care reforms.
Invest in Youth Services.
Lobby around 'right to buy' to retain rented stock.
Escalate council house building for social rent and affordable rent, we will reduce and eventually remove the need for families to use B&B and also shared facilities.
Review SEN provision in mainstream schools with the aim of creating additional local places and work with schools and families to reduce exclusion.
Upgrade libraries to become community hubs. This is to protect their place within communities & to train staff to support residents with services such as blue badge applications, reporting and completing consultations.
Review public toilet provision, including refurbishment and we will restore and include new facilities. We will also include unisex and changing places.
Create a strong bus partnership to expand the use and reduce car reliance. We want to consider new social routes as well as young persons subsidised travel (to improve the school run) and also look into a resident card partner.
Improve the local transport offering with progression of Dorset Metro Rail, improve working with Beryl, integrate use of public transport, provide mobility hubs (including parcel collection services), encourage car sharing and improve EV (electric vehicles).
Promote the identities and heritage of our three towns and our neighbourhoods. This will be done by considering the wider role for town councils and developing and protecting facilities for neighbourhood and district centres
Boost the shared lives programme and support family carers and review the delivery and offer of Public Health in local neighbourhoods.
Develop mental health and wellbeing programmes through the public health budget to tackle issues such as loneliness.
Clean and Safe Neighbourhoods
Prioritise basic services including dealing with potholes, litter and fly-tipping, and promote the use of planters and volunteers to encourage people to take pride in their area.
Ensure safer streets by introducing PACTs (Police & Community Teams) as well as support local neighbourhood watch, community speedwatch and enforcement teams.
Ensure a strong partnership with the Police including the Police and Crime Commissioner and the Chief Constable.
Create a clear Play Strategy to include all ages and accessibility to ensure our parks are modern, accessible and desirable to visit.
Support groups such as 'Friends of' for parks and open spaces and do an outcome based review of Parks Foundation
Get the Climate Plan back on track and make progress clear & accountable by creating a 'Net Zero Group'. Set interim targets (both council and community-wide) to demonstrate the path we are on and allow communities to engage with the process through 'Green Ambassadors'.
Expand the School Streets programme.
Enforce action on dangerous parking and extend moving vehicle offences action.
Progress 20 is plenty in residential areas.
Improve air quality by reducing idling – especially near schools.
Promote and lobby over water quality of rivers and harbours.
Prepare for the future on drainage capacity.
Review remainder of TCF (Transforming Cities Fund) programme.
Thriving Economies and Communities
Invest in district shopping and local centres.
Improve support for business groups including Traders Associations & BIDs.
Set up an inward investment team to focus on retail and hospitality to encourage cross-fertilisation, establish a council-led retail taskforce, promote a 'Landlords Forum'
Improve town centre safety and cleanliness. This will help us to reduce the fear of crime and increase dwell time for shoppers. Some initial steps we will take include resurfacing pedestrianised high streets (to include Highcliffe high street pavement), increase the amount of commercial bins and appoint neighbourhood specific lead-officers.
Develop 'meanwhile' (whilst a place is without purpose prior to development like empty shops and unused land. This is by focussing on encouraging pop-up shops where appropriate to fill empty shop units and looking at the variety of ways the empty spaces could be used including for temporary homes.
Reform Future Places so that it is focussing on fewer schemes.
Learn from those that are getting it right. This will be achieved in part by partnership working as well as cross-regional working.
Revisiting and delivering the revised Local Plan we will be able to protect the character of our areas.
Take an 'infrastructure first' approach, including prioritising the protection of community spaces.
Focus on transport links, local energy, climate and the green belt.
Prioritise the climate response by considering - insulation, renewable energy and flooding.
Develop closer links to universities especially around the development of town centres.
Improved planning enforcement and developer compliance
Split the Planning Committee into two, with a strategic option.
Reduce the £1.3Bn debt threshold to what we actually need.